One of my favourite free-kick routines since the Football Manager 2019 is the Indirect Free Kick routine with the Far Post delivery. I tried several variations through these three FM editions with various setups and with various player roles within the (limited) set-piece creator. And this is the FM21 version I decided to write about thanks to the 2028 calendar year within my save with GAIS and thanks to one player who boosted our set pieces thanks to his abilities.
Routine Background
This save lasts nine seasons so far and it will be finished in December 2029 after ten seasons. I'm using the far post-delivery within the indirect (wide) free-kick routine since the beginning of the save but the last season was surely the best one in terms of goals scored.
I'm sure most of you is able to figure out what's the main aim of the routine/delivery. I liked to experiment with one player set as Stand With Taker but I found out he is absolutely useless here and most importantly if you don't check it and you will leave for example central defender here, this player will get back to his position as soon as possible so you can forget about something as obvious as he would attack the deflected ball or the opponent.
That means I rotate two best headers in the Attack Far Post roles. It's Axel Óskar Andrésson and Kristoffer Green in my save.
I had both strikers in the penalty area in previous seasons until one of my strikes (Flamarion, more below) was set as the main taker. That means Oscar Aga (or his backup) is set to Attack Near Post. The aim is easy – a defender who is attacking the far post can pass the ball back through the 6-yard box and the striker can finish it.
The IFK (Deep) routine looks identical. It's that type of routine when 9 from 10 FM players spent too much time moaning about the situation when the opponent sent the ball over the defenders and the opponent had an easy position to score.
Btw. it usually takes only a couple of minutes to set the defending routine(s) to be able to defend these routines. Same as I set the best-suited player to attack the far post, he usually is also the best suited for defending the far post…
---
Goals from IFK's withing the save comparison
I decided to go back through all previous seasons within the save and compare the number of goals we scored.
*It would be great if there would be an option to go through the stats from the previous seasons same as you can see in the league table from the previous year but that's not possible. It's another reason why I always kept the save file from the end of each season/calendar year.*
I know I had high expectations when Wayne Rooney was part of our squad in terms of set-pieces and I know I expected a lot of assists thanks to his abilities. But it didn't work out. He spent the full 2022 calendar year/season with us. He was set as a taker for all corners and free-kicks.
But as you can see, this year was the worst of all in terms of goals scored from indirect free-kicks. I don't even want to talk about the direct free-kicks…
The last season was a different one. We scored 12 goals from indirect free-kicks. The second-best team in the league was Malmö with 6 goals, the same as IK Sirius.
---
Flamarion
As I already mentioned, I had high expectations from Wayne Rooney during his time in the club as an active player. Corners – 14, Crossing – 15, Free Kick Taking – 16, Passing – 16, Technique – 14. All his attributes were great for taking corners and free-kicks.
He probably didn't have enough luck to have good players around him who would be able to convert his crosses into goals. The player I signed in winter 2028 is lucky to have players who are able to score a lot.
Flamarion. Flamarion Jovino Filho. Born in Campo Grande in Brazil in 1996. He played for Internacional and Palmeiras but he moved to Montenegro in 2016 and he moved to Dinamo Batumi in Georgia a year later. He spent 9 seasons here within my save and he also took Georgian citizenship and played 24 matches for their national team, scored 11 goals.
I will be absolutely clear – he wasn't in my plans or transfer targets. I wanted to sign Astrit Selmani who was also available to sign for free as his contract with Midtjylland was close to expiring.
But I found Flamarion by accident while I was searching for something completely different and I took him for a trial into the club. His technical attributes for set pieces were too good that I was unable to stop thinking about signing him. Just because of set pieces. But mainly the free-kick taking attribute – 19.
I knew it can be great in combination with the strong defenders I have in Andrésson or Green. So I ditched the plans to return playing with PF(S) or PF(A), I signed Flamarion and made him my main DLF(S) within 3-5-2 formation.
How it's usually said? "And the rest is history…"
---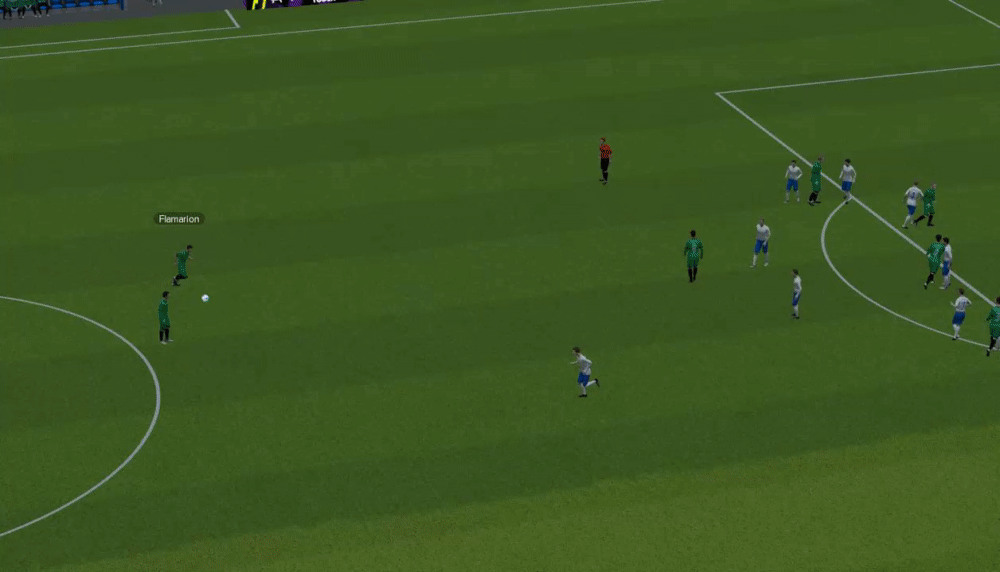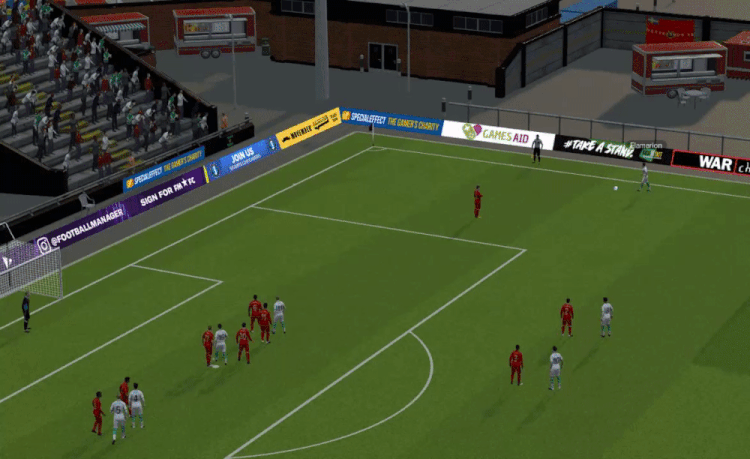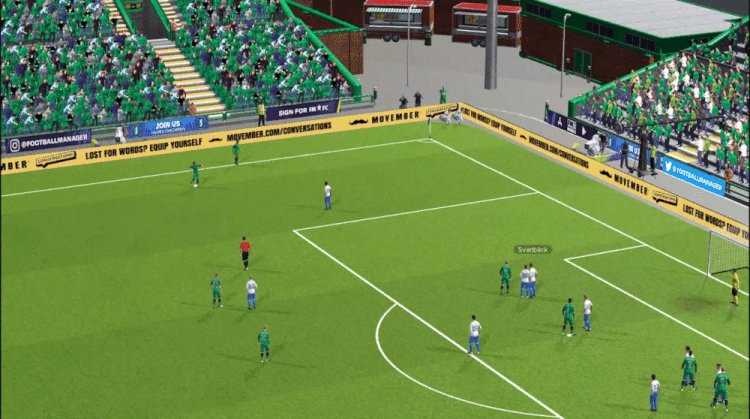 ---
Thanks for reading and take care.