Conceding from the set pieces can be very frustrating. I know there are many people who don't pay attention to set pieces and they let all the routines as default. I can't do it. Even despite the fact I'm not happy how the set pieces and the set pieces editor/creator works in the game for many years.
It always hit me to set up at least something very simple to avoid typical FM community moans.
It doesn't matter if you are a big creator, a professional Twitter FM spammer or just a random FM player. We all hit the wall at least once.
---
---
It's been the third edition in a row when people around FM moan about conceding too many goals from set pieces, especially after a long ball to the far post area.
Just place someone to defend the far post!
I would like to share exact receipt on how to stop it. I would like to share some exact way how you can improve it thanks to higher, bigger and perfect central defender who is able to move even with the covered eyes. But it's only a coincidence.
Both scoring and conceding from set pieces.
I made an experiment with small and tall player. With players who are technically gifted and also strong players who can kick the ball only if you will hold it in the air. Good and bad off the ball movement, good and bad positioning.
It doesn't matter.
I conceded 6 goals in 19 matches in the Mexican top tier – Clausura 2025. Two of them were from direct free kicks, one from an indirect free kick and two from corners. Only one goal from the open play.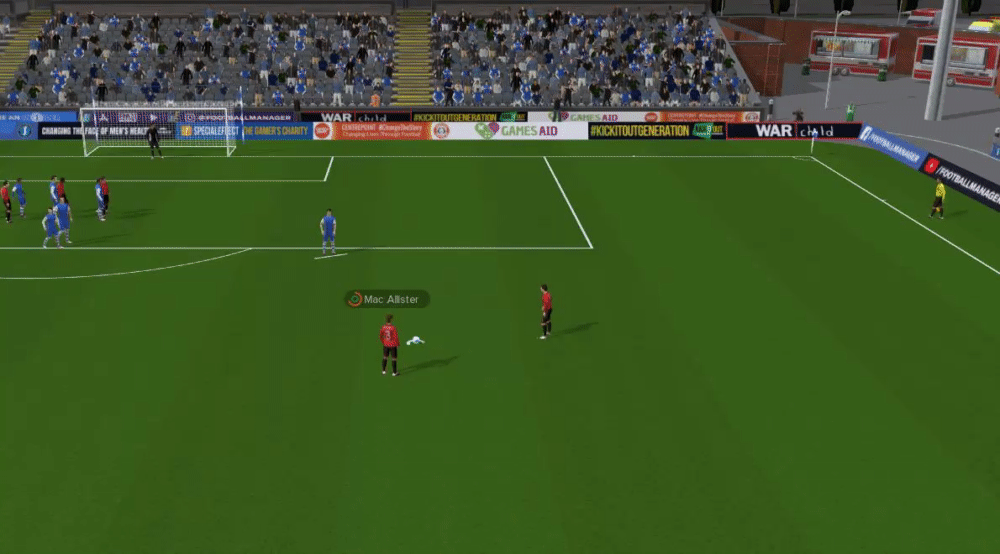 ---
Why am I want to share something about the defensive set pieces when I conceded 5 from 6 goals through set pieces?
Just because I'm happy how my routines work.
---
Man Marking
Only Atlas Guadalajara scored against us with a different way than from set piece. Xolos scored two goals from corners, one of them were marked as an own goal because or keeper moved behind the goal line with the ball in his hands. And one goal from a direct free kick.
Club América and Pumas both scored after free kick from a wide position.
I don't think it was only about the fault of my players. You have to also count with the quality and some skills of the opponents.
Probably the biggest weak of my team in this save is marking for almost the whole time.
We are the worst from the whole league in this area. We have only 10.63 in comparison with 12.48 as an average, or 14.13 as the best by Deportivo Guadalajara.
It's also one of the reasons why I don't use more than only one player with the Man Marking instruction within my routines.
In a combination with bad heading and positioning, it can result in something like in the picture & gif below. On the other hand, this conceded goal can be considered as my own mistake as our player has the value of marking attribute of 12. But only three players in the first team squad have it higher by one or two.
Would these two defended it better? Who knows…
The point is that both these players with the higher marking attributes are needed in diferrent positions due to their better key attributes for defensive routines.
I highlighted the key attributes for Man Marking and Go Forward roles in the profiles of the two players in the picture above.
In my eyes, both these players are average for both roles. But we still have to consider the fact that attributes are only the numbers. Nothing more.
Montano failed mainly because of his bad off the ball movement and concentration. Guakinchay took the advantage of much better off the ball attribute and in a combination with good finishing/heading, he didn't have a tough task to score.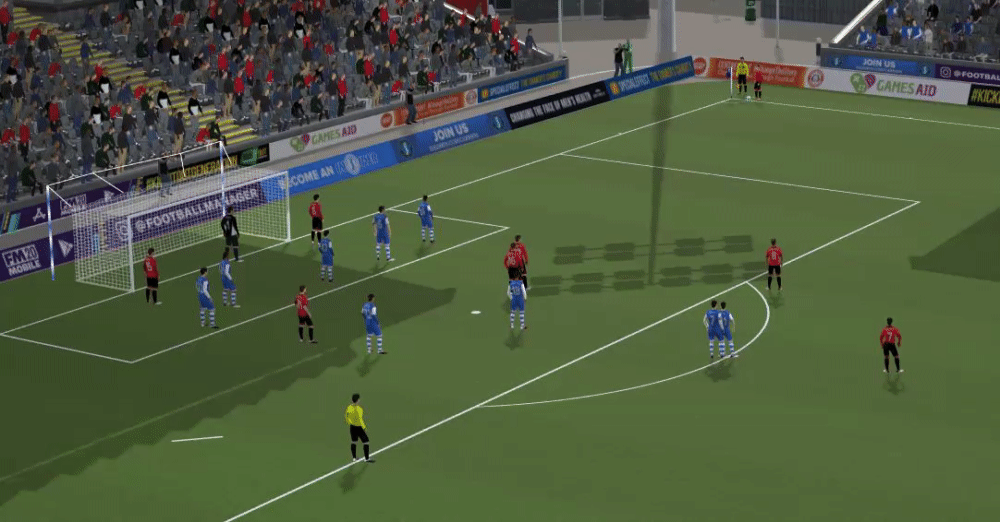 ---
A free kick scramble
People make mistakes every day and this game is not different. In the below picture you can see the simple mistake when the opponents' player is free and unmarked.
It's not a mistake of my players. It's my own mistake because I didn't check the set pieces and the positioning of players before the match as I used rotated squad in the previous match and the positioning of several players changed.
You can do probably nothing against it as it's happening within defensive and attacking routines as well. I am sure I mentioned already in the past in some post about the set pieces.
The main issue of the conceded goal against Club América from their wide indirect free kick was the wrong positioning of our players. The one who should be Go Back was not assigned to some instruction and he stayed up front.
The highlighted player by the yellow colour in the above picture is set to Zonally Mark Six Yard Box Far Post. But instead of waiting for the delivery to his area, he has to attack the opponent.
And he is missing at far post or in the middle ahead of our own goal despite the scramble in the end. But he could clear the ball if he would be here.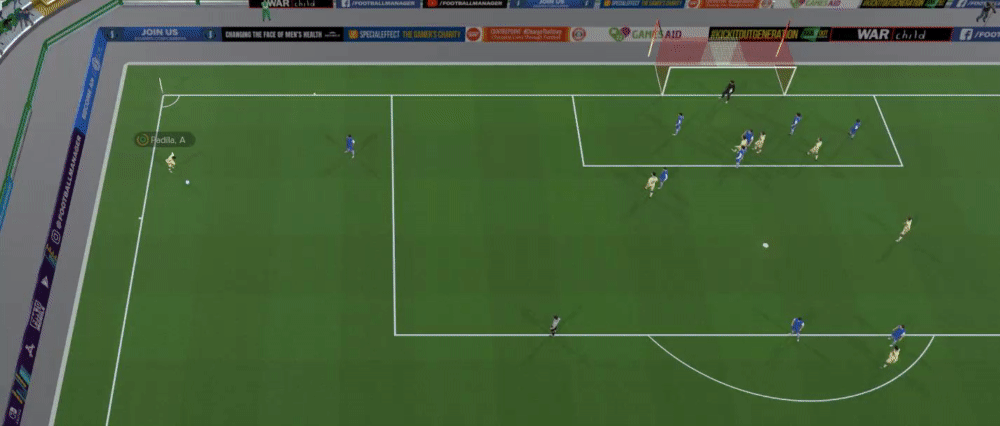 ---
No striker in the wall!
I will tell you one trick as well. Don't place your striker to the Form Wall role.
And if you will have a striker here, be sure to check the type of the free-kick routines your opponent is using in the match.
If you will see they are using short routine, hit the tactics and set pieces button immediately. Especially if you are using only one striker within your formation. Why?
Because your lone striker will try to make it back to his position up to the pitch straight after the first short pass and he will not defend the opponent.
For example like this when Dojaquez completely ignored the rest of the play…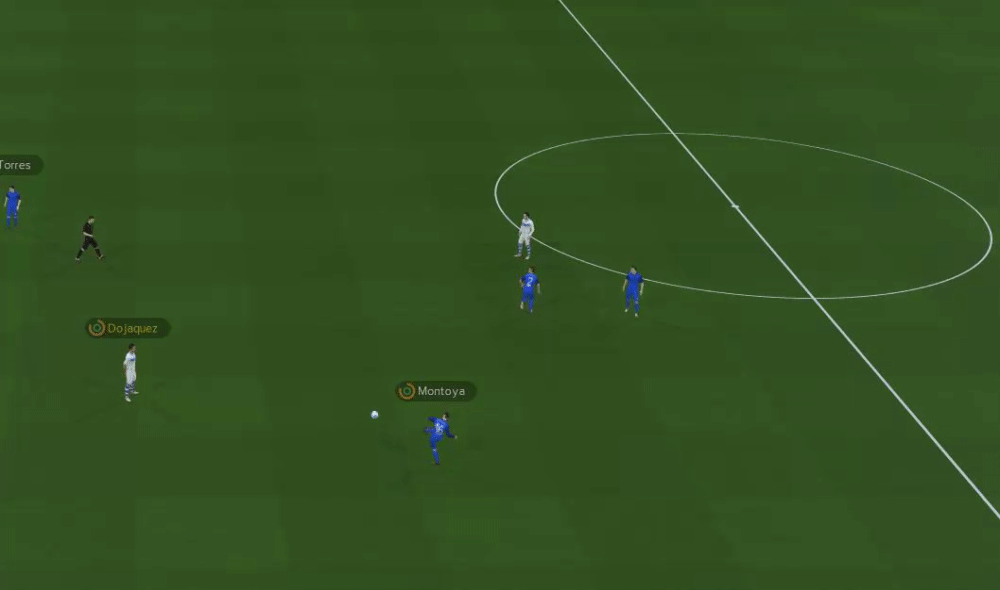 …or this…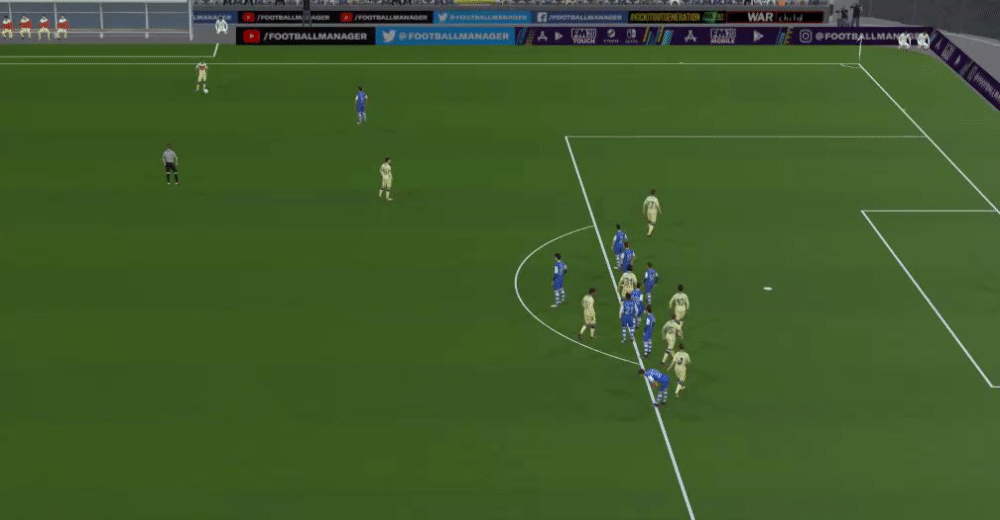 …or this.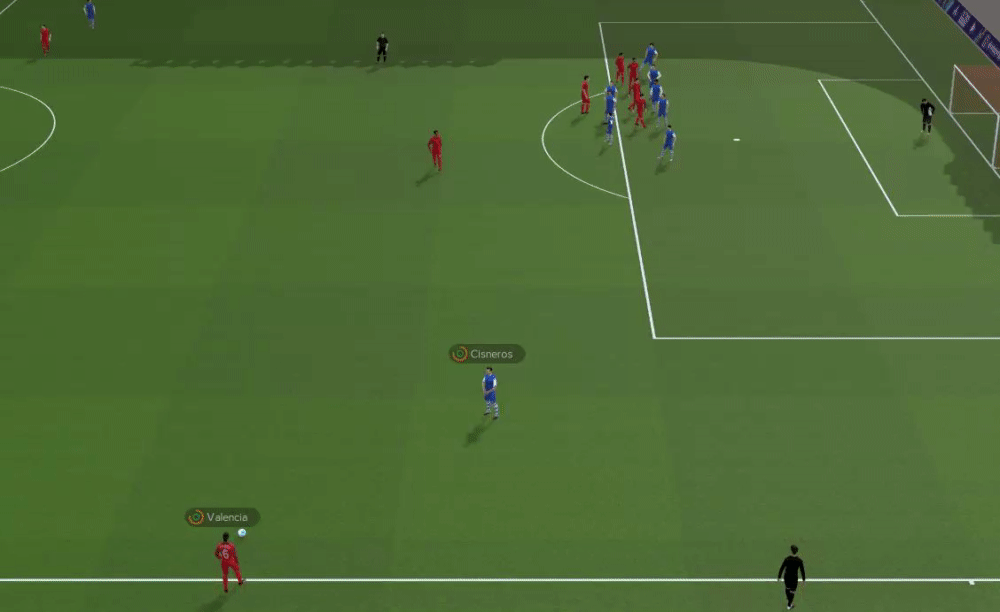 I would be able to share a lot of example of this from this FM20 save. I know I conceded several goals after this type of situation in the previous seasons.
A lot of nice goals with a good finish or simple tap in after a good cross from the side.
The selection of defensive free kick routines
We played 33 matches during the Clausura 2025 in total. And we conceded 10 goals. Eight from these goals were from set pieces.
Do you know what it means? We have to improve something within the set pieces. Sometimes the change of two players can be enough. Just need to take a look at their pros & cons.
It also means another thing – our defence is very good!
---
Counter goals after defensive set pieces = love!
But this post is not only about conceding from corners or free kicks. I would like to share some love thanks to scoring some lovely counter goals in the recent time of my FM20 save.
The ones who follow me for some time or they know me, they also know I really like these goals.
It's definitely one of my favourite weapons how to score and it's great to see it still can work in the game.
I highlighet Josue Infante from the one very simple reason. He is our best header and he is key player in terms of clearing the ball during set pieces.
This time, he made it with absolute perfection as he cleared the ball straight to the Dojaquez who took advantage of his pace and scored a great goal.
I decided to place some goals in a single YouTube video to not make it complicated.
There are two goals after free kicks and one goal after a corner kick. It's interesting that the player who cleared the cross is the same player who scored in the end.
Gilberto Erick Serrano won the header, Emiliano Ozuna makes it through the centre/left side to the opponent's penalty area and found Serrano in the box. Serrano played as CM(A).
There is also a goal from the U20 match as I like to check all goals of my youth side to see some potentially good things as the U20s team plays with the same tactic as the 1st team and they are using the same routines for the set pieces.
---
---
I, unfortunatelly, lost some notes so I forgot the dates and scorers from the current season but I'm sure you have at least small idea what is it about.
In fact, I'm using the same defensive routine for corners but I like to use two players with Edge of Area role at one side. As I mentioned already, I'm using only one player with Man Mark role.
The player who is staying upfront is usually the striker but it can also be a different player if he is faster.
Players who are set to Lurk Outside Area have to have good Decisions and Anticipation.
"This attribute reflects the player's ability to predict and react to events going on around them."
The full defensive corner set up is quite simple this year as I try to place the best headers in the squad to the zonal marking roles.
I think you know what's the main aim. I need to clear the ball and hope the more attacking-minded players will create something.
There is a lot of counters after corners or free kicks but they end with a good sliding tackle or a bad dribbling attempt by our player, or with a foul.
Exactly like this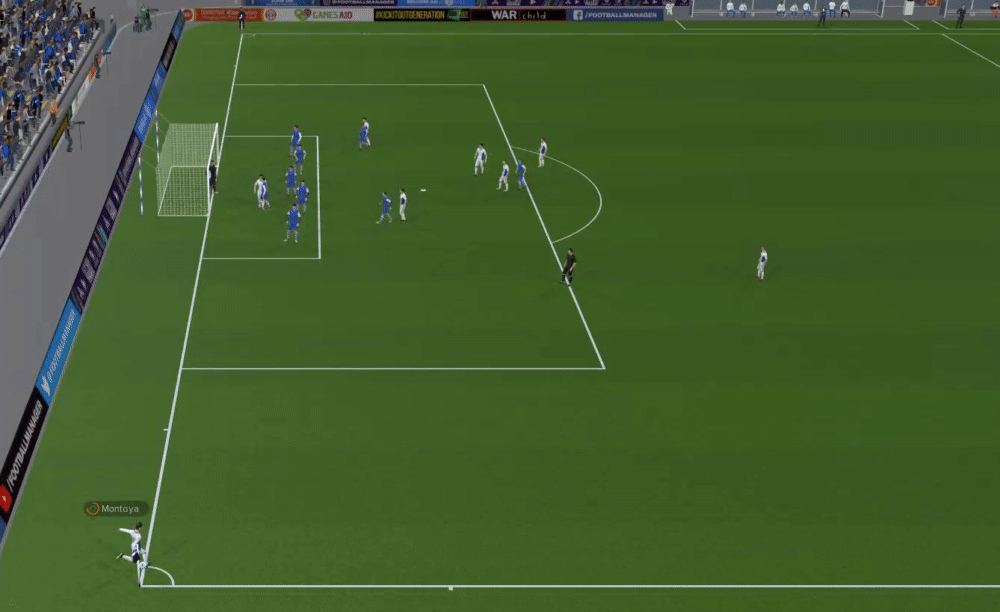 ---
What I will do before the next season?
I will try to analyse around 10 games with a lot of defensive set pieces. I will compare my own players to have better players in the right roles.
And I will probably try to improve in some areas. With buying new players or developing my own players with the individual training. The second option will take more time.
But I have a lot of…
---
Don't forget, you can join FMSlack via THIS link. My channel is #fmrensie but there are many other interesting channels to talk about FM.
And don't forget to try the FM20 Rensie skin.