Same as in the previous versions of the Football Manager, set pieces are a really important part of my save(s). I know, set pieces were overpowered at the beginning of the FM19 and it was really easy to score. Mainly from corners and free kicks.

My usual aim is to create some throw-in routine I will enjoy because throw-ins are still my favourite set pieces in real-life football.

If you check the Set Pieces category within my blog you will surely find some of them from the past.

After several seasons already in the game I know it's possible to create some well and a successful long throw-in routine if you have the right players but what I saw it's not so dependent on a long throw attribute in FM19 because I had players with a long throws attribute 10 or bellow and they were able to deliver the ball to the right place same as a player with much better long throws attribute.

But this is not about the long throw-in routine. My favourite one is with a short delivery.

All the posts from the FM19 save with CD Magallanes from the beginning.

Why the short one? Thanks to some circumstances you can comfortably control what your players will do or what will happen after the short throw in. Or it's more possible to control it in comparison with the long throw-in. The reason is very simple – if I select players with the best possible Decisions and Vision attributes there is always a chance to create something.

The Decisions attribute is the key one for almost all roles withing set piece routines. I usually also like to look to Vision attribute. Maybe it's not related to any situation in the game and it's only my "vision" how it can work as I'm influenced by my own football experience but I will no longer be different…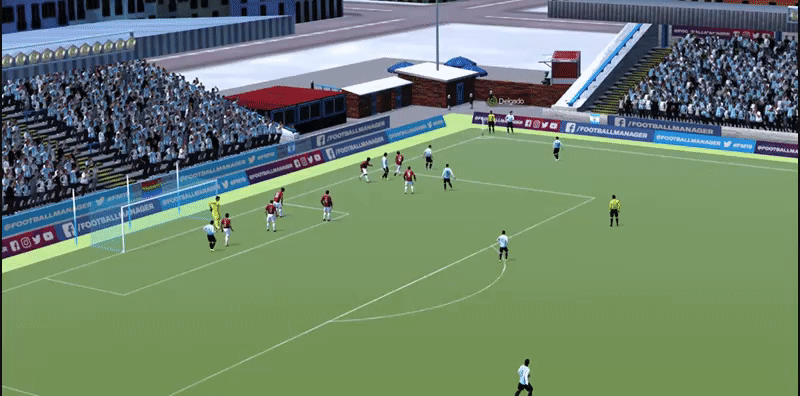 My short throw-in routine set-up is very simple and I usually left three from my four defenders back so you don't need to be afraid you will miss them at their positions.

During the last season of my save (the year of 2022) with CD Magallanes, my aim was to take advantage of Diego Aravena skills. He is a well-rounded player for Lurk Outside Area role for every set pieces.

*I know it's almost Long Shot Manager 2019 after the last big update but this routine worked also before the update.*

The key attributes for the Lurk Outside Area role are Finishing, Long Shots, First Touch, Passing, Technique and Decisions. And the Vision for me as I mentioned it above.
Other two important roles are, of course, both players who offer the short option. They are decisive what will happen after the ball is thrown to the pitch.

In the case of my save, one of them is Tomás Aránguiz who was mentioned already in the previous posts.

The key attributes for this role are Crossing, Dribbling, Passing, Technique, Anticipation and Decisions + Vision. You can see in the picture below that Tomás Aránguiz is great for this role.
Time from time, I change these two players in their roles.
As I wrote three my defenders stay at the back because I don't need them upfront. It's not a long throw-in routine to win the long ball.

There is always possible to change throw-in taker in my save because when the right defender has the right attributes for "Come Short" role, he can cross or pass the ball right, I have no problem to let my right winger take throw-in because everyone is able to take short throw-in and there is no special attribute needed for it.

See these two for example…
I rememberd one match for almost a year (game time obviously) when we scored two goals within three minutes and made it 2-1 from 0-1.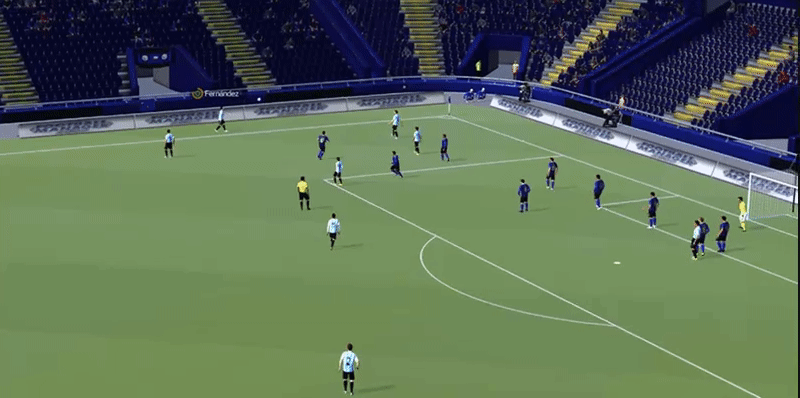 I don't use it to break or exploit the game. My team is not scoring after this every game and it's not my aim. I have been using it because I like this set-up and I'm happy every time when my players score after it.

I wanted to upload goals to YouTube but every time I try to export highlights or a single goal from the game it's exported in a very bad quality despite the high performance of my laptop and the highest quality settings.
So it looks like this…
---
Don't forget you can join the Football Manager Slack to get in touch with many other FM players. You can talk about everything, mostly not even about FM but you have to see it…
You can join FMSlack via THIS link. My channel is #fmrensie.
If you would like to find and check all the Football Manager related content I would recommend you to join Tea&Busquets where you can follow almost all FM players/creators.
Until next time…take care!