December 2026. The half-way point of the 10th season of my save with BFC Siófok in Hungary. If you read the previous part you probably remember how the club changed massively during the save so far.
I also mentioned at the end of the previous post I became a manager of Hungarian U19s national team.
I decided to apply for this job in October 2025 so I'm already more than one calendar year in this job. I also decided to take some of my Siófok staff members like coach János Hrutka who is my assistant manager and scout Viorel Ratiu.
Why did I decide to make the step into the international management? Well, it's been a really long time since I played with a national team in Football Manager and when I thought about this save including the specific transfer policy dependent mainly on domestic players I told myself it could be interesting to manage the national team as well.
In my case, it means youth national team as I decided to take a job with Hungary U19s.
I asked myself one question before I applied for this job – what and how it could help me as a club manager?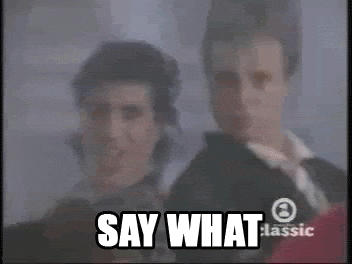 PROS
Probably the biggest advantage of this is the perfect overview of young players. I created a simple filter and shortlist with players from the age of 15 to 19 and there are only two additional conditions – the players are not in main and U21/U20 national teams.
Thanks to "Keep Scout Reports up to date" option I have a perfect overview about all players in exact age and players who are available to play for the U19s squad.
Another option how I try to find the best possible players for the national team is "Screen Flow" option where I added Hungarian U19 Division I & II and I'm able to check players stats on matchdays.
But as older players are available to play in the youth league it's more challenging to find young players because the older ones are always on top of the statistics. In this case, it's probably better to search players manually thanks to filters and additional conditions.
As you know and I mentioned it many times already in the past, I want to build my club around the domestic players. It's obvious that to be a manager of youth national side it's a very good way how to find players and scout them etc.
I found, for example, this young midfielder thanks to this system and had him for one match in the U19s squad just after I started to manage this team.
I kept him in my own shortlist, he was very quickly moved to national U20s and to the U21s squad and I decided to buy him for my club as he will come to Siófok in summer 2027.
My own young players under the control
Another thing I found useful thanks to national team management is that I have my own players under the control and I'm able to take care of them in the national team.
How?
For example when you have three matches during one week in European Qualification and you know you will need a couple of your own young players you can give them rest and don't play them in the last youth domestic league match before the international break.
I'm sure all of you who play with national team know the Overall Physical Condition is one of the main stupid things in the game and it's very hard to pick starting XI sometimes.
This is the team from my last international break in the March 2027. There are 7 players from BFC Siófok U19s squad from 20 players including young striker Attila Schmidt a midfielder Ferenc Fenyvesi from the latest Youth Intake.
But I can also play them in positions I want and in tactical set up I also use in the club.
During the last international break, I had 7 players in U19s, 1 player in U20s, 9 in U21s and 10 players in the Main national team.
Tactical & set pieces testing
It has to be divided into two parts. Firstly, if you're convinced of your tactics let's use it for the national team matches. I made it the same during first matches with the U19s squad and I was able to see the same things as during my matches with Siófok.
But I also decided to try something new then only to play with 4-1-4-1 or 4-4-2. There were matches during which we play with 4-2-3-1 or 4-3-2-1 with wingers or inside forwards and I experimented with False 9, Advanced Forward or Trequartista and more.
Especially as I arranged the most possible amount of friendly matches as it was possible. There is also room for set-piece testing despite these young players are not as good as I would like and they all don't have good attributes for Corners/Free Kicks.
---
CONS
Inconsistent squad selection
We have a perfect proverb in Czech:
"The stronger dog fucks!"
It's meant as you probably think, the stronger/older side has the privilege to take the best players.
That means every time you pre-select your squad you can be sure you will need to replace/select at least a half of your squad because your selected players before the final confirming, U20s, U21s and Main team coaches will snap up your players.
I played 14 matches with the U19s squad so far and players I called up for the first two friendly matches they are already in the U21s or Main squad.
At the start of the March 2026, just a couple of days after the Youth Intake, I decided to call striker Sándor Vass to the U19s squad. He was our best player during the calendar year 2026 but he was moved to the U21s just before the EURO Qualifiers 1st Round.
Despite his absence, we won our group. I tried some new players during friendlies against Slovakia and Georgia in November that year and I thought we will be good enough for the second qualifying phase against Belgium, Bosnia and Ukraine.
But the reality was a little bit cruel. All key players from the first round were promoted to U20s and U21s squads and I was unable to call them for these qualifying matches.
That was the main reason why I had to use some players who appeared in the game just a days before during the latest youth intake.
If someone would ask for some tip about the squad registration I would recommend to be very careful about to use suggested potential squad by your assistant.
The reason is very simple – when I tried it before the friendly I found lately that my assistant called up only one wide midfielder and he also decided to include three right defenders but no left defender.
So be very careful which players he suggests to remove/include for next international break, it could cost you a lot.
Something that is stupid is scouting recommendation. As you're receiving tips from your scouts or director of football in the scouting centre as a club manager you also receiving tips from national team scouts.
And what a surprise it was when I received a recommendation from scouting team and they sent me a player from my Siófok team and more importantly, he is also a regular player of the senior national team.
This is absolutely useless for me as U19s squad manager…
Something that is ridiculous for me is also that László Czéh is Hungarian senior national team manager + chief scout and also chief scout of Ferencvárosi TC.
Imagine you have two tickets for some concert show but your first-choice friend refuses to go. So you called to another one and he refused to go because you didn't choose him as a first one.
That's something you can see also in Football Manager when some of your players were injured in the first match of the national break and you want to call subs. Because there are players who are able to reject national call-up because you didn't select them for the initial squad.
"…is unhappy at being left out of the initial squad and is unwilling to accept your call-up unless you can persuade him to change his mind."
I tried to talk to him but there was no option to select, just only "You have spoken to Kormis about his decision to reject your call-up." I rather select a different player from a national pool.
I'm not sure if it's the disadvantage of the national team management but when you play a friendly match(es) club managers are able to ask to play their players just for a specific time. Usually, it's 45 minutes.
It's 50/50 for me between PROS & CONS. It could be useful to be able to see more players because you have to sub some of them but it could be also a handicap to not test your strongest starting XI.
But in the case of youth national team and I already mentioned the thing about inconsistent selection it's not the worst thing.
Another thing I don't like is Staff Responsibilities. Why? If you're a club manager you can change what you will do and what your staff members will do.
If you're the manager of U21s, U20s or U19s teams you will receive a message to handle team briefing or let it to your assistant or skip this thing.
As a club manager, I decided to leave this to my Assistant and I would like to make it same as national team manager. But when you click to Change Staff Responsibilities you are forwarded to National Team Overview screen.
I'm not sure but I would be probably able to change it only if I would be the senior national team manager.
Conclusion?
I think the best thing about this type of international management is that I have a bigger overview about the young players which I want also sign for the club.
The biggest disadvantage is I'm losing my best players almost after every match as they are continuously promoted to older squads.
How I can resolve this to have a better feeling and bigger enjoyment of the international management? The solution is very simple – I need to become the manager of the U21s team to have more options for team selection and have better players.