The third season with Reading FC is over. And it was magnificent season for the club in the Championship. After summer tactical changes players performed absolutely great for the whole season and the result of it were some new league and club records. 
We also finished the season unbeaten what is fantastic achievement in my eyes.
Transfers 2018/2019
If we go back to the summer 2018 we can see our transfer activity. I was sure we did not need big amount of new players despite we released, sold or sent many players to loan spells.
But I brought four new players to the club this season. I renewed loan of Joe Rankin-Costello from Leicester as he proved he could be very good player during his time with us last season.
I bought young defender Simon Broughton from MK Dons and made two free transfers as I signed midfielder Jack Byrne (former Manchester City player who was on loan at Brentford last season) and forward Sam Gallager who did not renew his contract with Southampton.
And that's all.
There were many outgoing transfers. Seven players went for loan spells to the Boreham Wood during the season, many players were released as they were not good enough and the biggest transfer of the season was departure of midfielder Sandro Wieser to the Galatasaray Istanbul.
He is very good player and he would play for us but he earned 20K p/w and he wanted new contract around ten thousands per week more. There was only one way how to deal with it…
---
Competitions Review 2018/2019
Just start with the cup competitions like in the last year summary. In the EFL Cup we wanted to go to third round but we beat expectations and went to the Quarter Final. We beat Plymouth, MK Dons, Southend and West Brom. The match against this Premier League side is one of my example about my tactical changes in this article.
The Quarter Final was interesting match as we faced Chelsea away and we were 3-0 after 60 minutes but Chelsea equalised in 91st minute to 3-3. We scored fourth in the first minute of the extra-time but Chelsea scored another three goals and they were through to the Semi Final.
FA Cup was very fast for us this year as we beat Rochdale 4-2 but we were eliminated in the 4th Round by Watford after 2-3 defeat.
Championship…
…where to start there. If you take a look on the screen you can see only green and yellow result icons. The 4-3-1-2 tactics worked great, players played with the smile on their faces and everything was absolutely cool…ok, just end this stupid phrases.
https://i.gyazo.com/ff30bfab016f80c9dd4ffcb8b1e9e50b.gif
I was happy with players like Dominic Samuel, Liam Kelly or Josh Barret. Their cooperation was decent in the Target Man, Poacher and Attacking Playmaker "triangle". They were able to create chances just only by themselves and sometimes it seemed they don't need other players.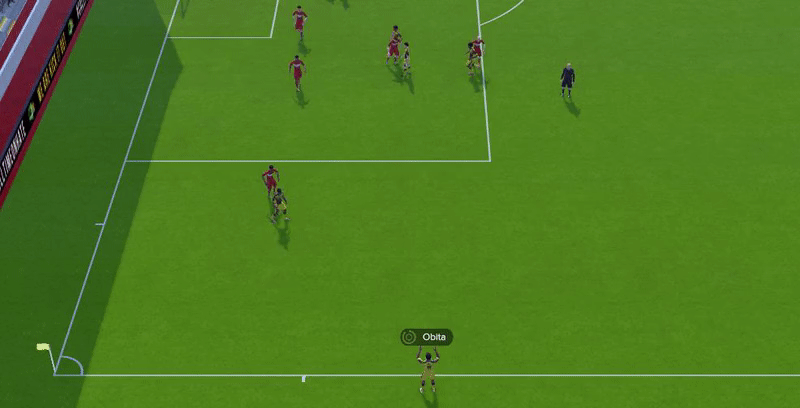 When ten matches left to the end of the season I decided I have to beat records of points gained and I wanted to finished season as unbeaten team.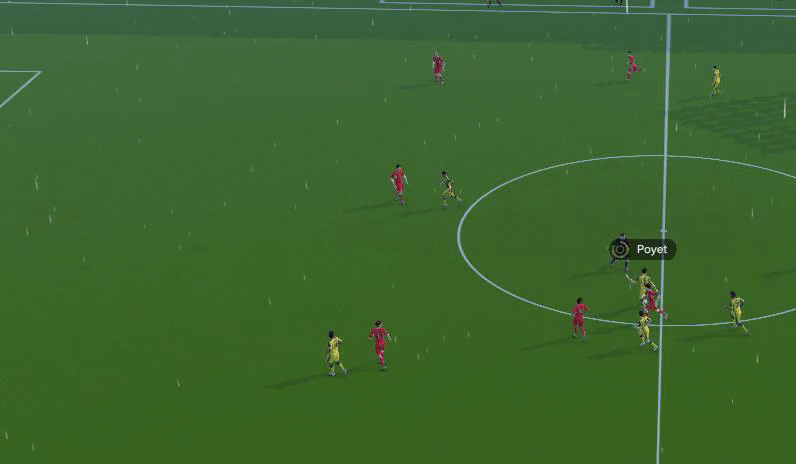 We secured Championship title 20th April after 3-1 win over Barnsley. In the rest of the season I gave chance to some youngsters who played mainly only a few minutes per match in the previous part of the season but we were great and we managed to finish season unbeaten thanks to last two draws.
https://i.gyazo.com/ecbd2418b06da657073daca161818580.gif
Records – 33 matches won in a season, Jake Cooper sets new league average rating record (7.77), Dominic Samuel became new best goalscorer in the club history with 72 league goals and of course 112 points is the new Championship and club record.
Derby beat Huddersfield in the Play-off Final so they will play Premier League with us and Everton next year.
I just mentioned Jake Cooper's record of average rating he also scored three goals and made three assists from his central defender position.
The best players were Liam Kelly – 11 goals and 12 assists, Josh Barrett – 12 goals and 8 assists and Dominic Samuel – 34 goals and 12 assists.
Some other players made big impact to our season, for example Rob Harker who scored 16 goals as rotation player in just 27 matches.
I will not write about concrete player this time as I think there was not too much to mention about their development. I only want to say that players like Kelly or Samuel are the most important for our squad and I will write about them in some other posts.
Our fourth season will be our first in Premier League but you should not expect some big transfers or changes in our squad. I want to keep this team together and continue with this young squad. There will be probably only some cosmetic changes.
Thank you for reading, @KeysiRensie.