Some time ago you could read on my blog a summary of the previous ten years, during which the Spartans FC advanced from the Lowland Football League to the Scottish Premier League. In the last season (2023/2024) we won the Premier League & FA Cup & League Cup. You can read about it HERE. 
Now is the time to look a bit further into the next season. France won the European Championship in 2024 after a 6-1 win over Belgium in the final – SCREEN. A few days after the last match of previous season the board have announced plans to enlarge the stadium by 2,000 seats and they have secured a loan of 2,25M to help finance the stadium project. This expansion will take around 9 months to complete and Spartans will play at Easter Road Stadium together with Hiberninan.
It also has its advantages, because Easter Road Stadium has a much higher capacity, meaning more revenue from ticket sales. 
Another news came at the end of June. Spartans chairman Ross Fotheringham announced a new link with italian giant A.C. Milan. Italian side will pay Spartans an annual fee of 137K and they could send player on-loan to Spartans.

We were not overly active in the transfer market over the summer, as I imagined. We've lost our best defender Tony Wallace, who moved to Watford. In addition to the players who have gone on loan, we have let too many players after the end of the contract.
The main objective was to bring players into defense. It eventually succeeded. Kieran Linton came from Kilmarnock and Paddy Coll from Shamrock Rovers. Midfielders Toby Macneil and Gregg Crawford were on loan last season in our club and we have exercised the option.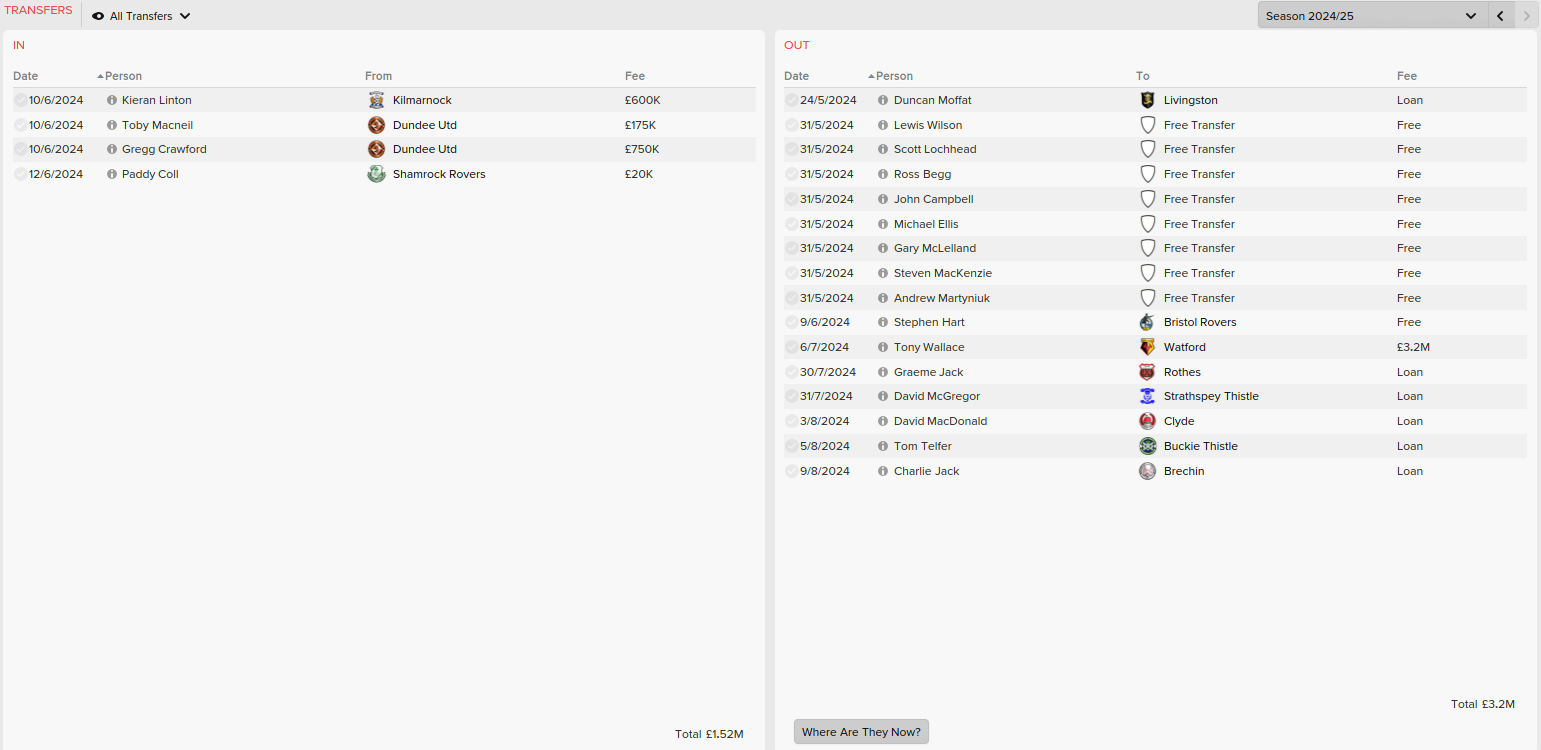 ---
2024/2025 Spartans FC Squad
Despite a successful season, we failed to strengthen the senior team with young players from the academy. All generating players were thrown out of the club, they were very bad. We need to improve considerably training and youth facilities, so we started to generate better youngsters. There are only two goalkeepers, seven defenders, seven midfielders and four forwards.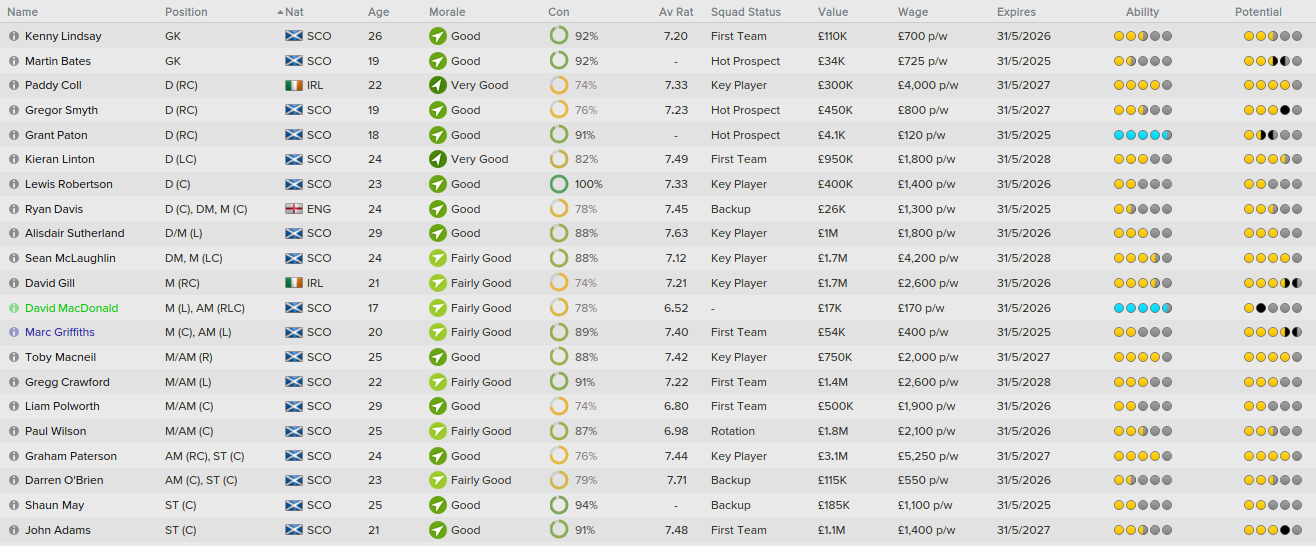 ---
Champions League Qualification
We played some friendlies during summer but the main important games were in the Champions League Qualification. We started in the Second Qual. Phase where we played agains Differdange. We won 8-0 at home and 5-0 in the second leg.
In the third qualifying phase we played against hungarian side Videoton and we were succesfull again. We advanced to the Playoff after a 1-0 away win and home draw.
Playoff was very easy. Much easier than I expected. We won 2-1 at home against romainan side AFC Astra and we won 4-0 in the second leg.

Spartans have been awarded 6,88M for playing in the Champions League Group Stage and have been drawn in Group D along with AS MONACO, LIVERPOOL and GALATASARAY A.S.